College. It's a time to explore your interest, refine your skills, and figure out what your passions are. Four fun-filled years dedicated to the pursuits of higher learning and figuring out just what it is you want to do for the rest of your life. So why not take advantage and opt for courses outside your comfort zone?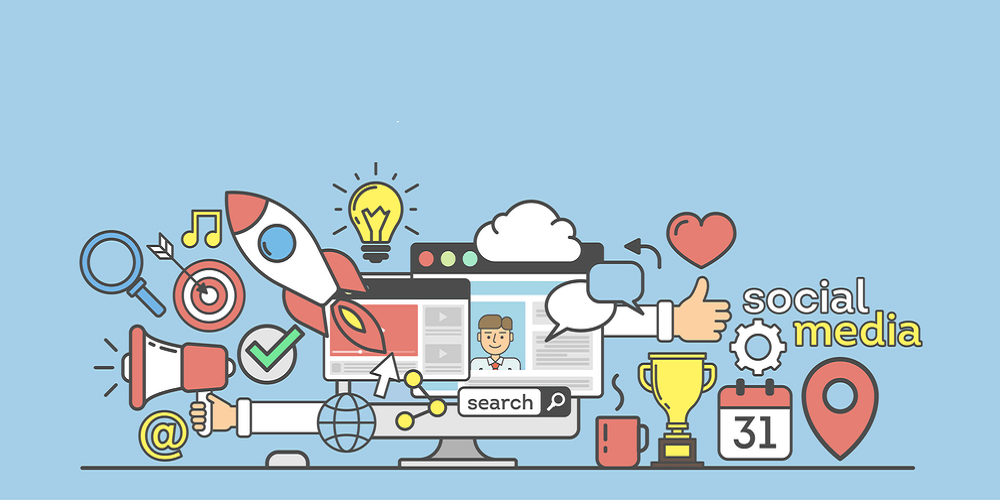 Elective courses and general education requirements are part of the college curriculum for a reason – to encourage students to develop a broad skill base beyond the focus of their major. So branch out and try something you may never have imagined yourself doing. From ceramics to microbiology to 18th-century French poetry, the options are infinite.
One great subject to explore is that of online marketing. As interesting as it is practical in today's highly web-based professional world, Internet marketing programs nationwide provide a multitude of benefits for today's college students.
Here are just four of the many perks of studying online marketing classes in college.
Digital Marketing is in High Demand
It's a simple reality that in today's employment industry, digital jobs are in high demand. In fact, there's an anticipated 150,000 new digital job vacancy predicted by 2020 and not nearly enough professional capable of fulfilling that void.
Even if you don't plan on majoring in Internet Marketing, the benefits of having studied it at a collegiate level include appearing more attractive to employers. The simple added skill set that online marketing courses provide will entice more businesses to consider you a valued asset and one that could help fill that professional void.
A Wider Skill Set Means a Higher Average Income
No matter what field you pursue post-college, the more diverse your professional skills are, the better. A varied resume, especially one that includes well-versed digital know-how, is key in attracting employers and gaining an upper edge on competing job applicants. Likewise, those individuals who boast a broader range of skills have also proven to earn higher average incomes. This couldn't be truer than when it comes to the skills of Internet-based marketing. As mentioned above, digital marketers are in high demand nowadays. As such, being able to offer employers the particular skills of an online marketer means you have something they want and need. In essence, it's a skill that acts as a negotiating piece between you and your employers. As a result, you'll have the power to command a higher pay than your peers.
You Can Be Your Own Professional Marketer
There'll be no need to hire outside PR and promotion firms to get your own business ventures up and running when you already have acquired the skills to do so yourself. With the tools you'll learn in college-level Internet promotion courses, you can become your own career advocate no matter what your chosen career path is. You'll learn how to build a powerful social media base, develop an online portfolio, gain followers on various platforms, and make a name for yourself professionally that will attract potential employers in your chosen field. Being able to use online promotion techniques to get your name out there is one of the biggest benefits of taking Internet marketing classes, and many successful entrepreneurs credit their success to having learned how to establish and promote their names online.
Online Marketing is a Tool You Can Actually Use
When it comes to picking classes in college, sometimes it's attractive to opt for easy A's or bird courses you can "fly through". While classes like that may be simple ways to bump up your GPA, consider the fact that opting instead for practical courses means you'll actually put to use the knowledge you gain. Chinese Linguistic Anthropology and The History of 18th Century Polish Folk Dancing are probably interesting courses, but can you use them to build websites, develop an online social media network, and create your Pam online brand? Probably not. So why not take advantage of your classes and opt for ones that will actually give you tools you can use, like Internet Marketing.
So, as you make your way towards a four-year degree, add a dash of digital know-how to your college curriculum and enroll in a few Internet Marketing courses.