Today is a sad day for those who trusted Google to revolutionize their email trays. Inbox ends its journey and died on April 2, 2019. It is a great loss for all users; that they will have to choose an alternative client or definitely go to Gmail. Are you one of those who uses Inbox and needs a customer to match? Spark has reached Android for the user to get Spark for Android.
Now you can download Spark for Android for free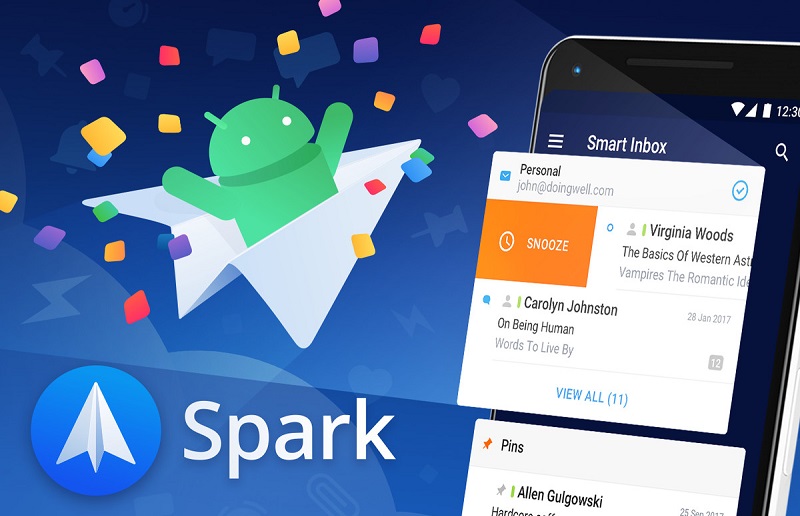 Until now Spark was available in Mac OS and iOS, but the company that develops the client has decided to move it to Android offering the same advantages as before. And it is not only able to access a multitude of email services, but it also integrates professional and team functions. With an advantage for the personal user: you do not have to pay either subscription nor for the app.
Spark for Android is available in the Google Play Store. It is offered as a great alternative to Gmail and as that life raft that Inbox users will be looking for. We've tested it on our devices and it's worth taking the leap: it's a great email client.
Spark is complete, powerful, automatically classifies mail types…
The email service has landed on Android with all the benefits that have been enjoyed by Apple users for a while. It is a highly polished application, intuitive to use and ready to avoid wasting time in unimportant emails. It can be customized in the classification of the tray, also in elements such as gestures to manage each email in a concrete way.
The interface may need a more Material Design style and the dark mode option. Beyond here we see no problems: Spark for Android meets more than what is proposed. Not only in the aspect, which is secondary, mainly in what matters: push notifications, complete management of trays and extra options for those who need to enhance their use of email.
In Spark for Android, we have options such as the ability to anchor mail (poor Inbox), associate reminders so we do not forget to ask for an answer and also schedule the delivery of emails (these two options are now also in Gmail). Spark is multiplatform (Mac OS, iOS and Android, at the moment), works for free and includes teamwork so that work emails can be done among several people.
Spark offers the application and free email service for private use; obtaining the benefits of the professional accounts: those who need more members for the work team (from 2 collaborators) will have to pay a subscription. This does not affect personal use, so you can use Spark for Android at no additional cost.
Do you want to try Spark? It is already available in the Google Play Store. If you use email frequently, we recommend you take a look at it, for sure it convinces you.