Andy is a program that emulates the Android operating system directly in a window of your computer. Its main highlight is the easy configuration combined with powerful versatility. Allowing the user to access internal parts of the system. Check out this tutorial How to use Andy and use this emulator.
How to use Andy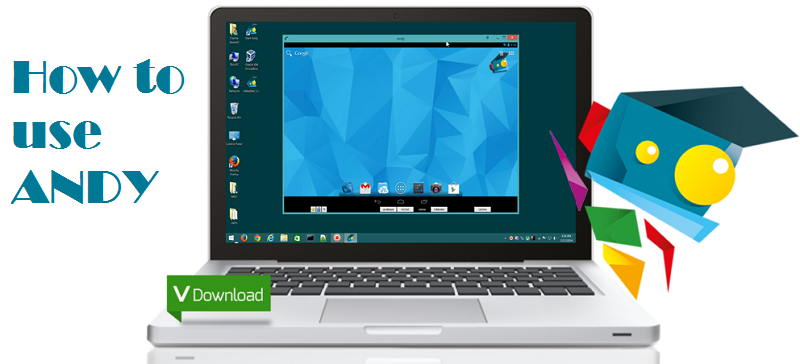 Step 1. Go to the Andy emulator download page and click "Download". The installation is divided into two stages;
Step 2. After downloading the program, run it so that it will download the rest of the files. To do this, just click "Next" to start the process. This takes time depending on the speed of your internet connection. In all there are 560 MB of content;
Step 3. At the end of the additional downloads, the program will ask about installing the Oracle Virtual Box. This is the software that emulates Android within your computer. Confirm the installation by clicking "Install";
Step 4. The process copies some files and then prompts the user to restart the computer. Confirm by clicking "Yes";
Step 5. After restarting the computer, Andy is ready to start. Click on his icon to start it;
Step 6. When you first start Andy, you need to provide the Name, Login, and Password information for an account with Google just as you would if you had a tablet. In fact, Andy emulates a tablet on his computer screen.
Why Andy is best?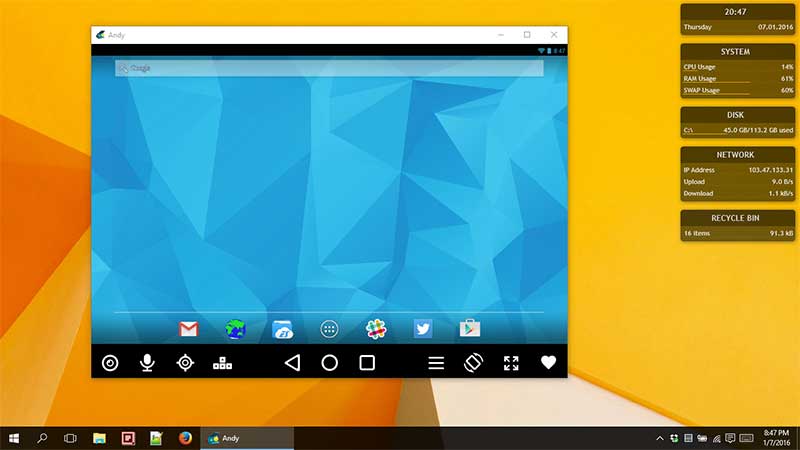 Andy offers much more than being able to use applications for the Android operating system. It is suitable for Mac also. So you have a user experience similar to that found on a mobile device, be it a phone or tablet.
Wide compatibility
The truth is that one of the virtues of Andy is its wide compatibility since it can be used on both PC and Mac. And, in both cases, it is possible to use the phone as a joystick -through the use of touch screens, which is always something that attracts attention. In addition, it must be said that one of the options for which this emulator stands out. It is possible to synchronize an account. So, it can be considered an extension of the terminal that you have.
Some differences in favor of Andy regarding BlueStacks, apart from the fact that the phone itself can be used as a controller. With the Android interface without restrictions. There is no limit to the use of ARM support and, a detail that seems very important to us. It is possible to access the local file system completely . Therefore, it completely in it a try.
Andy's setup will depend on the power of your PC. For example, if your computer has a Dual Core configuration and 2 GB of RAM, Andy will emulate a 1 GHz tablet with 512 MB of RAM. If your PC has four or eight cores and more than 4 GB of RAM, Andy will emulate a Dual Core tablet with 1 GB of RAM or more.
From this moment you can start using Andy and you will discover a different emulator. It is very powerful and with very interesting options that is very likely that you do not uninstall it and give it a constant use.