By default, iTunes makes a backup of your iPhone, iPad or iPod touch when you sync the device on your Mac or PC. You can also manually start backups in iTunes while updating or restoring. This makes it easy to keep a secure copy of your iPhone's data, but nevertheless as iDevice 's storage capacity has increased, backup sizes also tend to take on larger proportions. If you sync or backup multiple devices on a single computer, they can take dozens or even hundreds of gigabytes. For this reason, it is important to remove them periodically. In reference to this, here is a guide with some useful tips on How to delete backup from iTunes.
How to delete backup from iTunes?
To view iPhone backups (or iPad and iPod touch backups), open iTunes and go to iTunes> Preferences. Here, you will see a list of all the devices you backed up to this computer (based on the device name), as well as the date and time of the last one made. If you have more than one device with similar names, or if you are not sure which backup corresponds to a specific one, then position the mouse cursor over one of the items. Once this is done, a small window will appear that provides unique information such as the serial number and the associated phone number.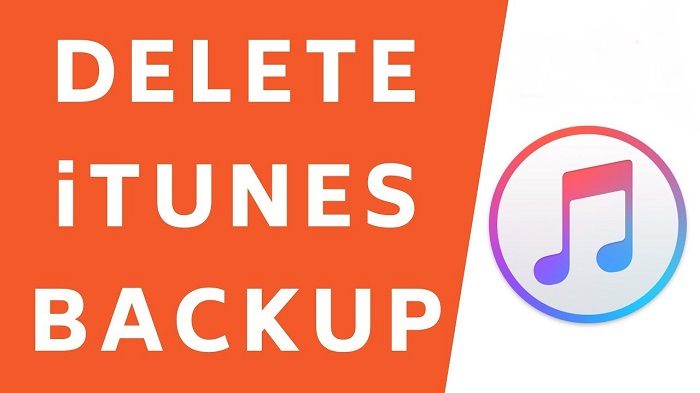 Find the backup size
To view the backup size of the iPad or iPhone, right-click on the desired backup, and then select the "Show in Finder" item. A new window of the latter will open revealing the folder containing the backup in question. You will not be able to read any of the information in this folder without third-party tools, but you can still use the "Get information" command to find the backup size. In our case, if you have a 64 GB iPhone 6 Plus that has a backup size greater than 20 GB, and you have multiple devices with similar backups, then you can see how they can quickly consume precious space on the drive of your Mac or PC.
Close the iTunes preferences window
As mentioned above, it is not possible to read this data directly without third-party tools, but you can right-click on a specific backup and select the "Properties" item in order to view its size. To delete an iPhone backup in Windows, close and reopen the iTunes preferences window. This way the unwanted backup will no longer be listed on the "Devices" tab.