Work-related stress affects people differently but generally the term refers to the enormity of the pressures of work which takes its toll on people, leading to poor mental health and even physical illnesses. There are a number of simple ways to tackle stress in the workplace, including holding regular pastoral-style meetings with staff to enable them to raise any concerns. Many employers will give employees plenty of control over their roles, enabling flexible working hours or compressed hours if required.
Flexible working is the new norm
Working from home and flexible working can be a win-win situation for everyone. It can reduce childcare costs by allowing parents to work around the family, and it can result in higher productivity and reduced stress. Now, workers in the UK will soon be able to ask for flexible working arrangements from day one in a new job, following plans unveiled by the Government. Under the legislation, staff will no longer have to wait for the usual 26 weeks before lodging a request for flexible hours. This will be welcome news for parents and carers.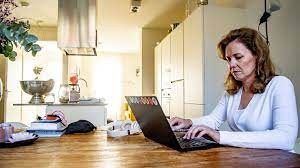 Companies should encourage staff to take care of their health
From offering private healthcare perks and wellness clinics to online or telephone medical help when required, good health in a firm's cohort of employees will result in fewer days lost to sickness. Consider adding membership of leisure and gym facilities to the company's employee benefits or cash towards pursuing a favourite hobby. A healthy cooking demonstration on site is another idea for a creatively-minded business and this means that employees can enjoy a freshly-cooked meal and a much-needed break during the working day.
Remote working
Working from home can help with stress relief and is well-known as a positive remedy for poor physical and mental health. For many workers, it affords them the opportunity to spend more time with their family or make better use of the lengthy periods traditionally spent commuting on buses and trains. A one-hour commute either way to the office means an extra two hours a day, which would allow a worker to unwind and enjoy free time.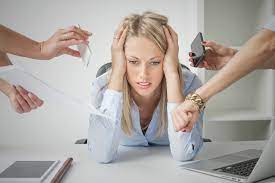 Paid time off should be considered by companies
Should an employee begin to suffer from work-related stress, that person would be entitled to take a period of paid leave from the office, provided that evidence from a general practitioner is submitted. This further reduces financial stress on the person who is ill and allows them to focus on healing and getting back to the office. Letting an employee go due to excessive time off can result in a constructive dismissal claim against the company.
For more information about taking a possible constructive dismissal claim against your employer, there are a number of professionals in this area who are willing to help. According to People Management  more than 30 million working days were lost to work-related poor health over the past year.
Provide information and support
Leaflets and other sources of information should be made available to all employees. Services, too, should be signposted to allow an individual worker to obtain more help with stress and mental health issues. A good employer will ask the employee what they need, and will always be ready to listen.