Currently, one of the most used basic tools in our day to day, both at home and at work, is the Internet. It has become an essential element that we use for a large number of routine processes, such as buying, getting to a place thanks to the GPS or carrying out all our bank procedures so that we do not have to go to branches that have very limited hours.
As the Internet has become a fundamental tool in our lives, when we cannot access it, it is logical that we can encounter problems, both personally and at work. Although normally when we are in practically any public place with a large influx of people, there are open and free WiFi networks, their coverage is not total, so sometimes we have to go to another solution, such as using our mobile. Here, we explain how to use the mobile as a portable router.
The mobile phone as a portable router
When we leave our home or our workplace, places where we have Internet through ADSL or fiber optics, we may encounter a problem: not being able to access the network on our portable devices, such as computers or tablets. To prevent this from happening, there are various solutions. One of them is to use public and open WiFi networks, or closed within places such as coffee shops, but which we can access if we consume any food or drink thanks to the password provided on the purchased ticket or that we ask the waiter.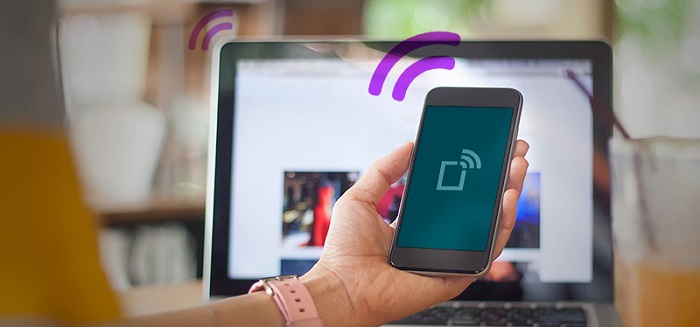 The problem with this type of network is that more and more experts advise against its use. Because it is relatively easy for any 'hacker' to access our portable device through them because they are public, therefore they do not stand out precisely for their security.
Another of the most used ways to avoid running out of the Internet anywhere is to get a portable router. Their size is usually very small so that they are easy to transport. They can be paid through a monthly contract or by prepayment, in the same way as a mobile phone.
Precisely, this device that we have today the vast majority of people, can work as a portable router, in the event that we have a contracted data rate. This may not be its main use, but in the event that we urgently need Internet access and we do not find a secure WiFi to access, nor do we have a portable router, we can choose to share the mobile data of our device, Although before resorting to this solution, we advise you to make sure that the data you have contracted is sufficient to be able to use it on another device because if you make excessive use of mobile data, the company will charge you an extra on your bill at the end of the month.
If you have already made sure that you can use your mobile data without additional costs, we explain how to share it with your other portable devices, whether you have an Android or iOS system.
Use a smartphone as a router in Android
If your mobile has an Android system, just follow these simple steps to share mobile data with your laptop or tablet:
Within the menu of your mobile, go to Settings.
In Settings look for Connections, it usually appears as one of the first options within this menu.
Go into Connections and locate Connection Sharing.
When you access Shared Connection, activate the service. Frequently the system itself will warn you that this service may involve additional costs. If you have already consulted with your company that does not affect you, activate it and the name of the WiFi network of your mobile and a password will appear.
On your laptop or tablet, in WiFi networks, search for the name of your mobile network, select it and enter the password that appears on your mobile to be able to use it. Wait for it to analyze it and start using it.
Use the mobile as a WiFi modem on iOS
As with the Android system, it is very easy to share your data if your mobile has an iOS system:
First, go to Settings on the main menu.
Within Settings, look for Internet Sharing.
Once there, activate it.
When activated it will offer you different ways to share your mobile data. You can choose between:
Connect via USB: what you will need the USB cable for.
Connect it via Bluetooth: also activating the Bluetooth of your laptop or tablet.
By WiFi: if you do it in the latter way, as in Android, look for the name of your iPhone in WiFi networks on your portable device and enter the password to access mobile data.
You may also like to read http://blogcat.co.uk/