When entering this app, you may encounter messages such as "server error", "offline" or "an error occurred while retrieving information from the server" or the application simply does not open or stay in White. When Google Play Store does not work it is usually for two main reasons: for a problem related to the Gmail account or for a poor Internet connection. Sometimes, the solution is as simple as we have to activate mobile data when we leave home, and other times it can give us such headaches that we end up thinking that our mobile phone has broken and we take it to repair. If your Play Store doesn't open and you keep asking yourself "google play store not working", read this article.
Steps to fix google play store not working
Here, we have presented several solutions to fix play store not working.
Improve internet connection
Many times you cannot enter the Play Store because you do not have a good connection to the network. To do this, before doing anything else, check your connection and try again.
Toggle airplane mode on and off
If the above doesn't work, let's try turning airplane mode on and off:
Go to Settings, look for Wireless and networks and hit Airplane mode.
You will see the option to activate airplane mode appears, hit the button.
Wait a bit and turn off airplane mode again.
Open the Play Store and see if the problem has been fixed. If not, we will try something else.
Change Wi-Fi connection to mobile data and vice versa
It may seem silly to you, but electronic devices are like this: tinkering and modifying options (although later you leave it as it was) maybe the magic solution. Then follow these steps:
Go to Settings and click on Wireless and networks.
Turn off Wi-Fi and turn on mobile data.
Open the Play Store and see if it works.
If not, turn off mobile data and turn on Wi-Fi.
Go to the Play Store again and see if it works.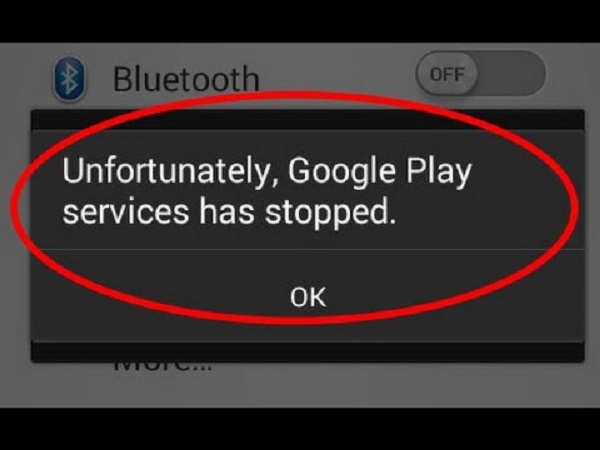 Synchronize Google account with Play Store
The Play Store app belongs to Google and for it to work, we need to enter our Gmail. If we don't have it or haven't added it, the Play Store will not work. To check that we have the email account correctly synchronized with the device, just follow these steps:
Go to Settings.
Access Accounts.
If no account appears, click Accounts > Add account > Google.
Follow the instructions that will appear on the screen.
Then try logging into the Play Store, but note that it sometimes takes up to 30 minutes for the account to be fully activated. It is also possible to create a Google account that has not a Gmail account.
Another option is to try removing the account and re-entering it:
Go to Settings.
Select Accounts.
If you use a Google account, go to Google and select your account.
Give Menu, an option that you will see in the upper right corner of the screen.
Click Remove Account.
Then add it again and see if the Play Store now works.
Update the Play Store
Check that you have all the updates from the Google Play Store and your device up to date. Sometimes the phone may crash if we have not.
To install the updates, follow these steps:
Go to Settings.
Select About device or System updates.
If there is an update available, follow the instructions that will appear on the screen.
Try to enter the Google Play Store again.
If you see that this is not the solution, go to the next section.
Restart the phone
Who has not tried turning off and on the computer or mobile when it went wrong? And the best thing is that sometimes with this everything is solved. So in this case, trying to restart the device is also a possibility:
Press and hold the power button until a small screen appears.
Give Shutdown or Restart (if you have this option).
If you hit Shutdown, turn your device back on.
If the problem persists, read on.
Final solution
Format your phone to get back to the factory system. Clear the data in the cache. Check that you have space in the storage, otherwise free up space. Does the Play Store work now? If after all this your app still doesn't work and you keep asking yourself " why can't I enter the Play Store ", contact Google in the Contact us section you'll find on their website support.google.com.
You may like also to read https://scarletcloud.co.uk/