Smartphones are very useful when making an online purchase, but it can be exhausting to do it from a web browser. If you also think about it, you are in the right article to explore the best Android shopping list app.  A smartphone is not really a smart mobile phone if it does not take advantage of the wide range of applications that are available on platforms like the Google Play store for Android devices. Due to the huge number of apps for Android that exist, it can sometimes be confusing to know which of them are the most adapted to your taste and the use you want to give them.
If you are one of those people who make the purchase every week and you need to have an order in your purchases, today we will inform you about the use and functionality of bringing one of the best Android apps where the purchase process is much more convenient.
If you want to change the way to make the purchase, use the best Android shopping list app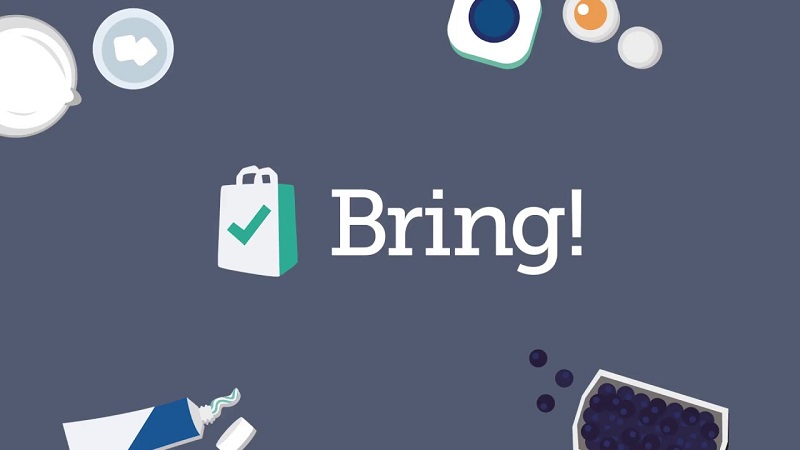 An application for Android to make shopping lists, which will come greatly according to plan, save time and even save on your everyday expense.
Bring is a cross-platform and ad-free Android app. The application has different categories: Vegetables, fruits, milk, cheese, cereals, pasta, home and health and snacks and sweets. In each category, there are different products, each represented by its icon, which you must click to add to the shopping list. Once you add an item, for example, milk, you can add additional information, such as the brand or quantity you need, so you will not forget any detail of the product. Bring also gives you the possibility to take a picture of the container of milk you use frequently, to have a visual reinforcement and know exactly what it is.
A great advantage, the truth and it does not end here. Through this best Android shopping list app, you can create several lists for different events: Birthday parties, the weekly purchase of products for your home, a list of those materials you need for your workplace, etc. These lists can be shared with your contacts and they can add those products they need at the same time.
The lists that you create will be able to share them between two or more people, you only have to add the email of a contact and that this, has the application installed.
Also for those people who do not live alone and are the ones who usually make the purchase, the best Android shopping list app (Bring) has a notification system which gives you the possibility to notify the members of the list that you are going to make the purchase or notify the person who is making the purchase, that you have added a new product to review the list and do not forget to buy it. All those people that appear in the list will receive the changes in real time and updated.
Bring can be downloaded in both iOS and Android, also offers an operation without an Internet connection and without losing the list when entering areas without coverage.
Never before has it been so easy and fun to organize food shopping and food preparation! Test the best Android shopping list app now. It's totally free!