The most awaited mobile phone is already here, what we have been doing this year, and possibly what is left of it. The Samsung Galaxy S9 is already officially launched and comes loaded with surprises. As usually happens every year with the phones of this family, which are already a classic in the Android world. People are confused about which one they buy. Here, we present the ultimate battle of Samsung s9 vs s8. 
We are telling you all about the Samsung Galaxy S9 and Samsung Galaxy S8. As you can see, they are two really good phones. These phones improve their predecessors, but to what extent? Now, let's discover what are the main differences between the Samsung Galaxy S8 and Samsung Galaxy S9, is it worth the change?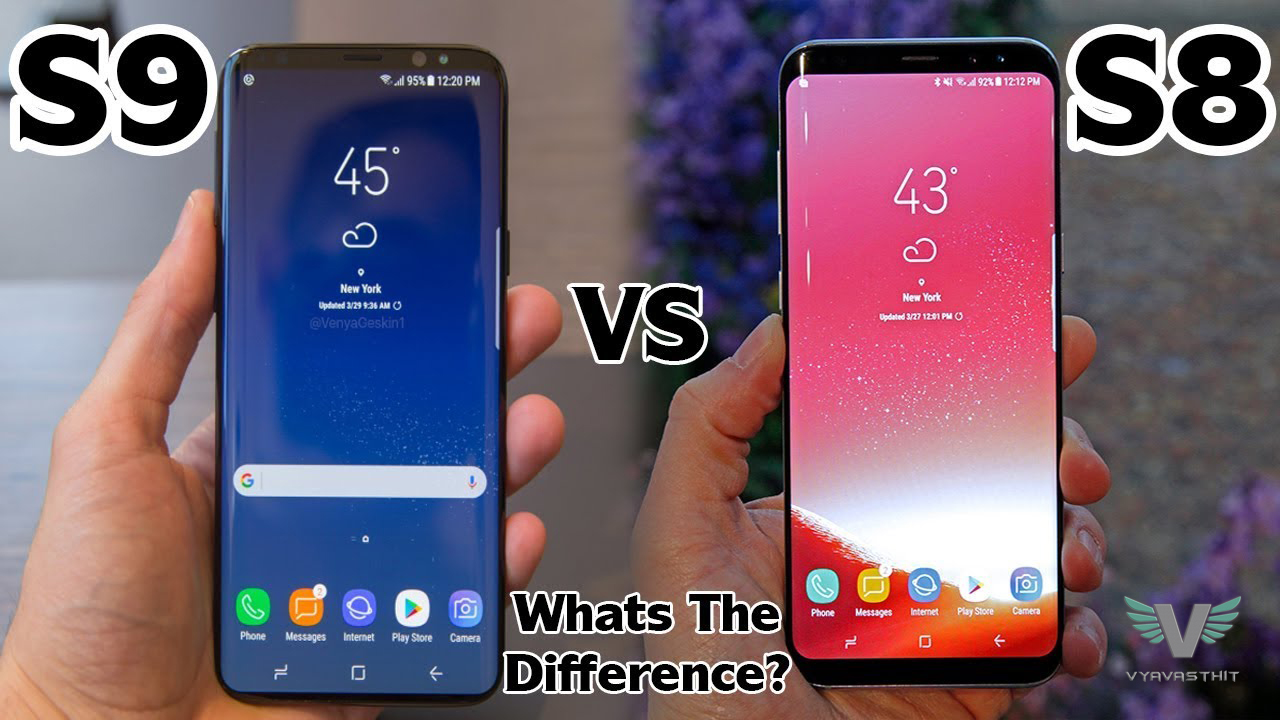 Samsung s9 vs s8 specs
| Specifications | Samsung Galaxy S8 | Samsung Galaxy S9 |
| --- | --- | --- |
| Dimension | 148.9 x 68.1 x 8.0 mm. 155 grams | 147.7 x 68.7 x 8.5 millimeters. 163 grams |
| Screen | 5.8 inch Super AMOLED | 5.8 inches SuperAMOLED with Gorilla Glass 5 glass |
| Resolution | 2K Quad HD + | 2K Quad HD + |
| Processor | Exynos 8895 8-core (4 x Mongoose 2 @ 2.3 GHz + 4 x Cortex-A53 @ 1.7 GHz) 64-bit and 10-nanometer technology | Samsung Exynos 9810 8-core (4 x Mongoose 3 @ 2.9GHz + 4 x Cortex-A55 @ 1.9 GHz) and 10-nanometer technology |
| RAM | 4GB | 4GB |
| OS | Android 7.0 with Grace UX (upgradeable to Android 8.0 Oreo) | Android 8.0 Oreo under Samsung Experience 9 |
| Storage | 64 GB (UFS 2.1) + microSD up to 256 GB | 64 GB UFS 2.1 + microSD up to 256 GB (128 and 256 GB versions exclusive to some countries) |
| Camera | Rear 12 MP Dual Pixel with OIS and f / 1.7. Front 8 MP with Auto-focus and f / 1.7 | Rear 12 MP with variable aperture f / 1.5 – f / 2.4. PDAF, OIS, Laser Autofocus and LED flash. Front 8 MP f / 1.7 with autofocus |
| Battery | 3,000 mAh with fast charging and wireless charging | 3,000 mAh with fast charging and wireless charging |
| Others | Resistance to water and dust (IP68), Bixby assistant, USB 3.1 Type-C, mobile payments NFC and MST, Samsung Knox, AKG Harman headphones | Rear fingerprint reader, heart rate reader, iris scanner, facial recognition, USB 3.1 Type C, IP68 water and dust resistance, Samsung Knox, AKG headphones, stereo speakers, LED notifications |
| Connectivity | 4G LTE Cat.16, Wi-Fi 802.11 a / b / g / n / ac (2.4 / 5GHz), VHT80 MU-MIMO, Bluetooth 5.0, Localization (GPS, Galileo, Glonass, BeiDou), ANT + | NFC, MST, 4G LTE Cat.16, Wi-Fi 802.11 a / b / g / n / ac (2.4 / 5GHz), VHT80 MU-MIMO, Bluetooth 5.0, Localization (GPS, Galileo, Glonass, BeiDou), ANT + |
| Colors | Black, Gray orchid, Silver | Black "Midnight Black," violet "Lilac Purple," blue "Coral Blue" and silver -only in some countries- "Titanium Gray." |
Samsung s9 vs s8 design
If there is a difference, not very noticeable – but very important – between the Samsung Galaxy S8 and Samsung Galaxy S9, that is the design. We'll start talking about the dimensions, and here, the Samsung Galaxy S9 fattening, both in form and weight, compared to its predecessor, reaching 8.5 millimeters thick -0.5 mm more than the S8-, and the 163 grams of weight -8 grams more than its predecessors. Especially, we will notice in the thickness.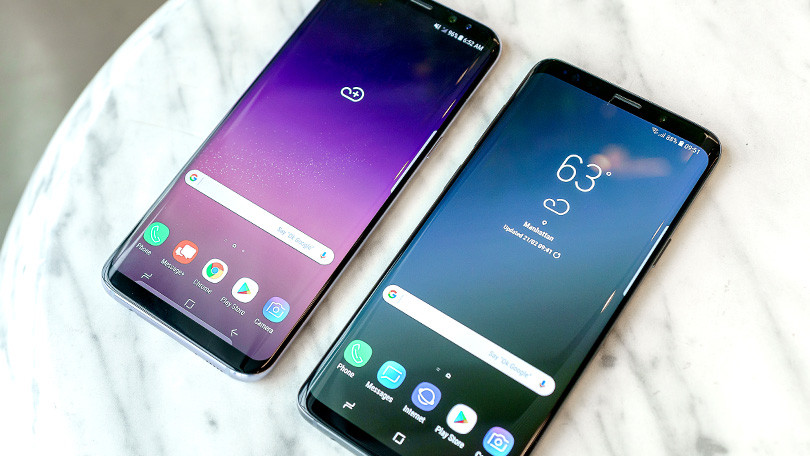 Regarding materials, glass and aluminum are again the protagonists in the Samsung Galaxy S9, which retains that curve that we like so much in Samsung's high-end phones, and that has already become a distinctive sign of the firm.
But, the "big" change comes in the fingerprint reader. It has been relocated under the screen, in a way that the design is not worsened, but quite the opposite. In addition to being more accessible to the User's fingers, it is even more beautiful due to the integration of this in the same panel.
Regarding the connections, you can rest assured, Samsung is still betting on the USB Type C, for the wireless and fast charging, and for the 3.5 mm jack so that we can listen to music without the need for adapters.
Samsung s9 vs s8 Camera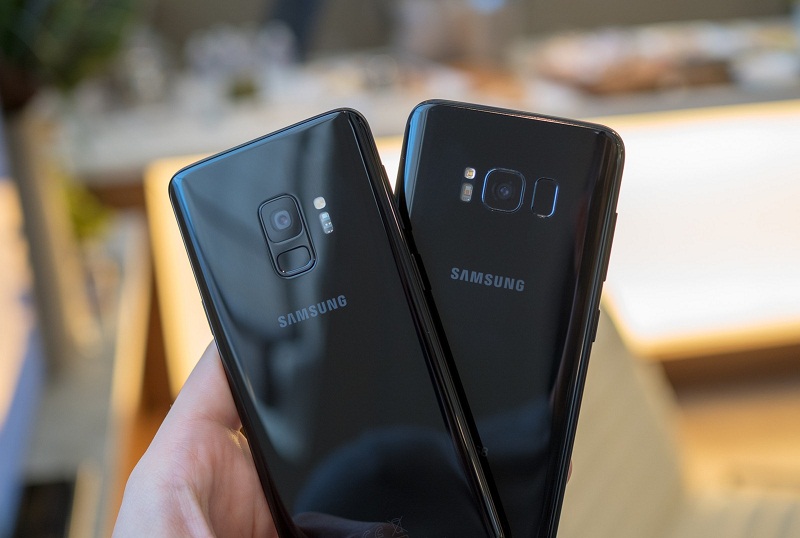 Much has been talked about the cameras of the Samsung Galaxy S in recent years. With the Samsung Galaxy Note 8 of last year, we all expected that the firm decided to include, finally, a double rear camera in the high range, and that was what finally happened.
After this, everything seemed to indicate that the new Samsung Galaxy S9 would also integrate this double camera, however, it has not been like that, or at least not at all. And, only the Samsung Galaxy S9 + will mount a dual sensor on its back.
Google Pixel 2 has put a lot of pressure on its competitors at the photo level, Samsung wants to take the lead this year, and it shows.
For its part, this Samsung Galaxy S9, despite not having the double camera, has an extremely relevant novelty: the variable focal aperture in its 12-megapixel camera, which can range from f / 1.5 to f / 2.4.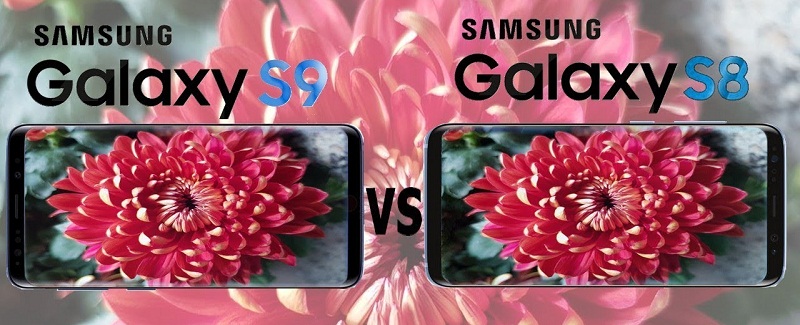 What does this mean? Well, that with this variable aperture, the user can decide when you want to capture more light and when less, which offers incredible possibilities when taking photos at night or when natural light is very strong.
Along with this, Samsung has introduced the Galaxy S9 a system to remove up to 30% noise from the camera of Galaxy S8, this, called Multifram Noise Reduction, and consists of making four different pictures, and process them up to three times. Thus they obtained up to twelve combined images, and select the one with the lowest amount of noise. Of course, this system does not always act but only come into play when ambient light is less than 1 lumen.
As you can see, it is a clear evolution concerning the Samsung Galaxy S8 camera, which, even without counting all this, was also capable of taking incredible photographs.
As if that were not enough, the Samsung Galaxy S9 is also loaded with new features in the section of the video, is capable of recording at 4K resolution with 60 frames per second, as well as including a new mode super camera that raises this frame rate to 960 per second.
Samsung s9 vs s8 additional features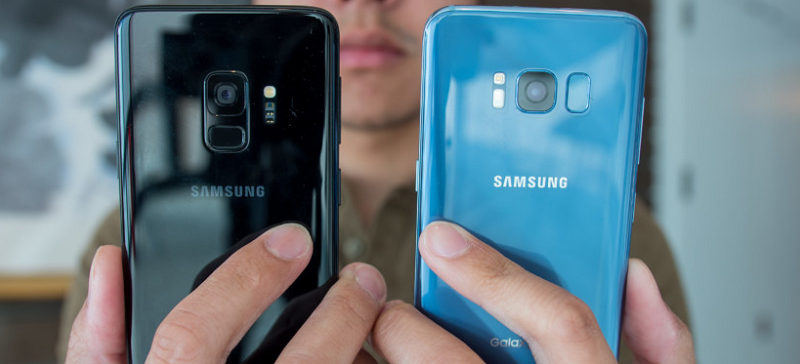 In the section of additional specifications is perhaps the least we have to stop, because the phone has a screen the same size as its predecessor -5.8 inches, at the same resolution -QuadHD + -, and with the same amount of RAM -4 GB-.
As we do that we will see changes it is in the processor as the Galaxy S8 rode an Exynos 8895 8-core 2.3 GHz and 1.7 GHz, while the Samsung Galaxy S9 mounts the natural evolution of this, the Exynos 9810, also of 8 cores, but this time of 2.9 GHz and 1.9 GHz.
Also, we will see certain changes in Bixby, which, from now on, will be able to translate any type of word we teach through the camera, among other novelties. Regarding the sound, Samsung wanted to make clear that the speakers of the Galaxy S9 are the best and loudest sound of the entire Galaxy family, in addition to having a collaboration with Dolby Atmos. It seemed difficult, but the multimedia section also improves from one version to another.
Conclusion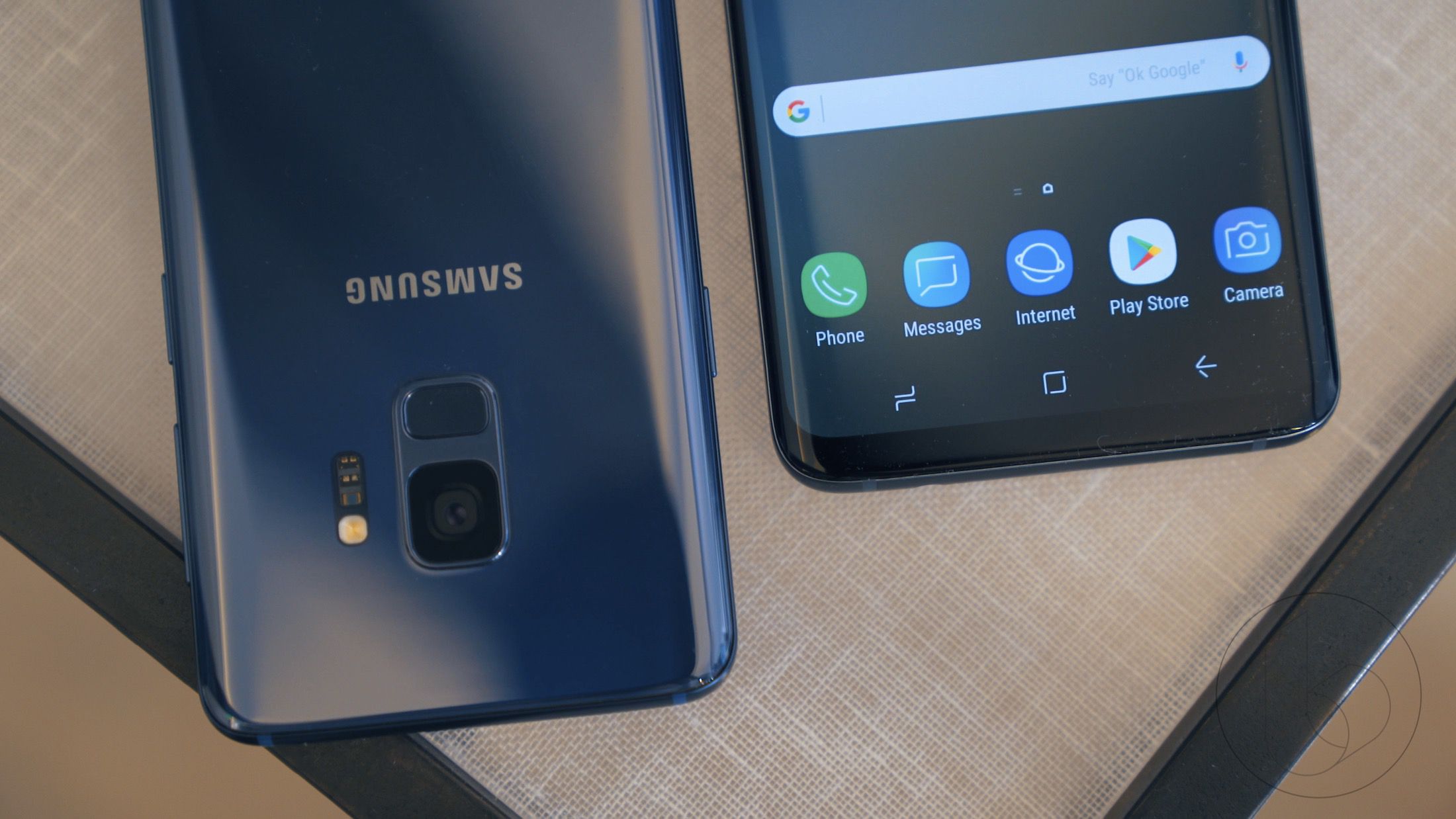 The Samsung Galaxy S9 is the mobile that we were expecting, it is a respected evolution of the Galaxy S8, but, after all, you do not have to touch what is already working well, and in the Samsung Galaxy S8, that was almost everything. They change everything. The camera is quite remarkable, which has made a leap in quality – not quantity – with respect to the S8, both at the photographic level with the variable aperture, both at the video level with the introduction of the superlative camera, with the one that we are going to be able to make incredible videos.
In addition, it has been polished one of the few faults that could be put to the design of the Samsung Galaxy S8, which was the position of the fingerprint reader. In the battle of Samsung s9 vs s8, s9 is our choice.