The drone uses for business worldwide has presented significant levels of growth. In 2017, the number of sales grew 39%, according to Gartner data. Small devices that have been growing over time and its use were recreational have gone to a freight transport system.
Amazon, UPS, Seur or Correos are some of the big brands that have been interested in the use of these devices to avoid jams and deliver their packages on time. However, the uses of drones go further and increasingly are directed to help and protect society.
Drone uses for business in security surveillance
This year, the Directorate General of Traffic (DGT) announced that they already work in an 'army' of drones to monitor the movement on Spanish roads. 2017 was closed with the agreement of the Council of Ministers to update Law 18/2014 and that at the beginning of 2018 was embodied in a new regulation, a step that the experts in aviation security applauded and that goes with the changes that are being performed internationally.
For example, Spanish legislation extends to five the scenarios where these unmanned drones uses for business can operate. The flight is permitted in controlled airspace, night flights, or urban activities such as the cleaning of skyscrapers, inspection of cracks or architectural damage of emblematic monuments, air traffic control, coast surveillance,
However, under the mandatory safety requirement, drones in Spain may fly over urban areas with people, provided they do not exceed 120 meters in height or weigh more than 10 kilograms.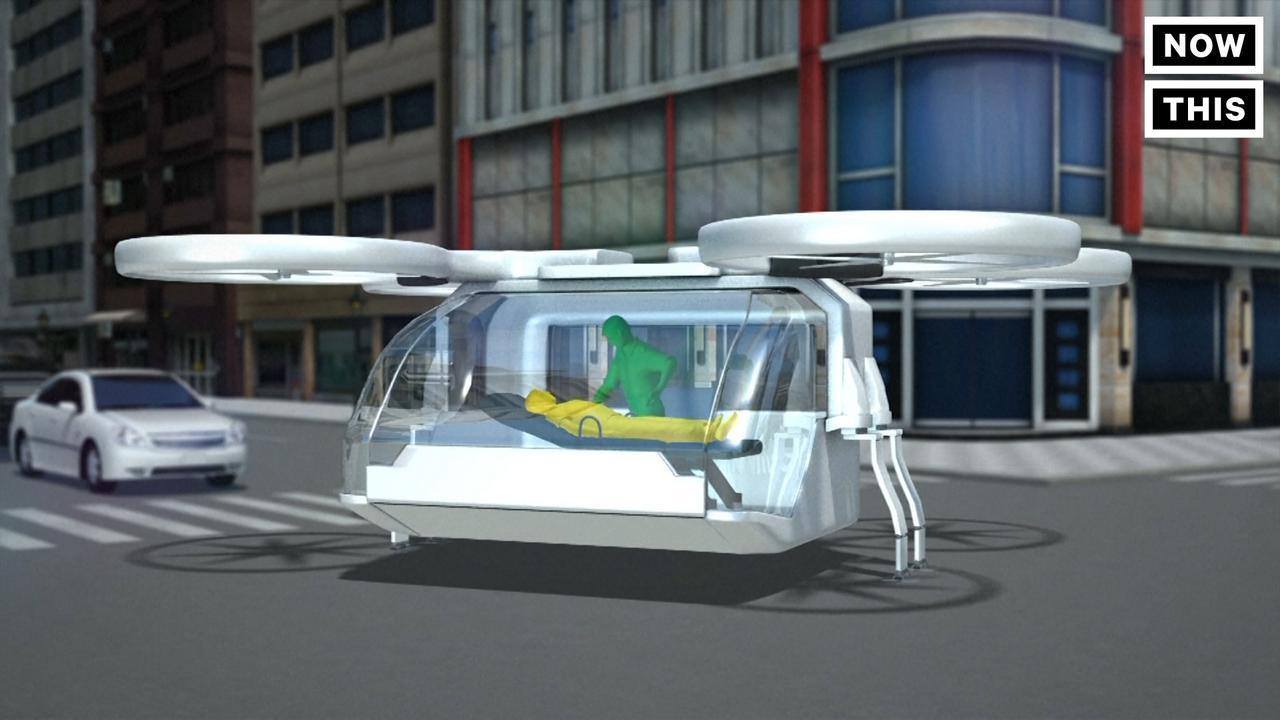 Ambulance drone uses for business
In Spain, the steps that are being taken are aimed at security. Outside of Spain, research focuses on saving lives. Alex Momont, a young engineer from the University of Delft, has created a prototype ambulance drone to assist a person suffering from cardiorespiratory arrest.
The invention, baptized for now as 'Ambulance Drone', can carry more than two kilos of merchandise, so there is also room for other equipment that can cover other types of emergencies.
In this line, they also work on the other side of the Atlantic. Zipline, a US company, works with a series of ultra-fast drones responsible for delivering medical materials in areas with a complicated orography.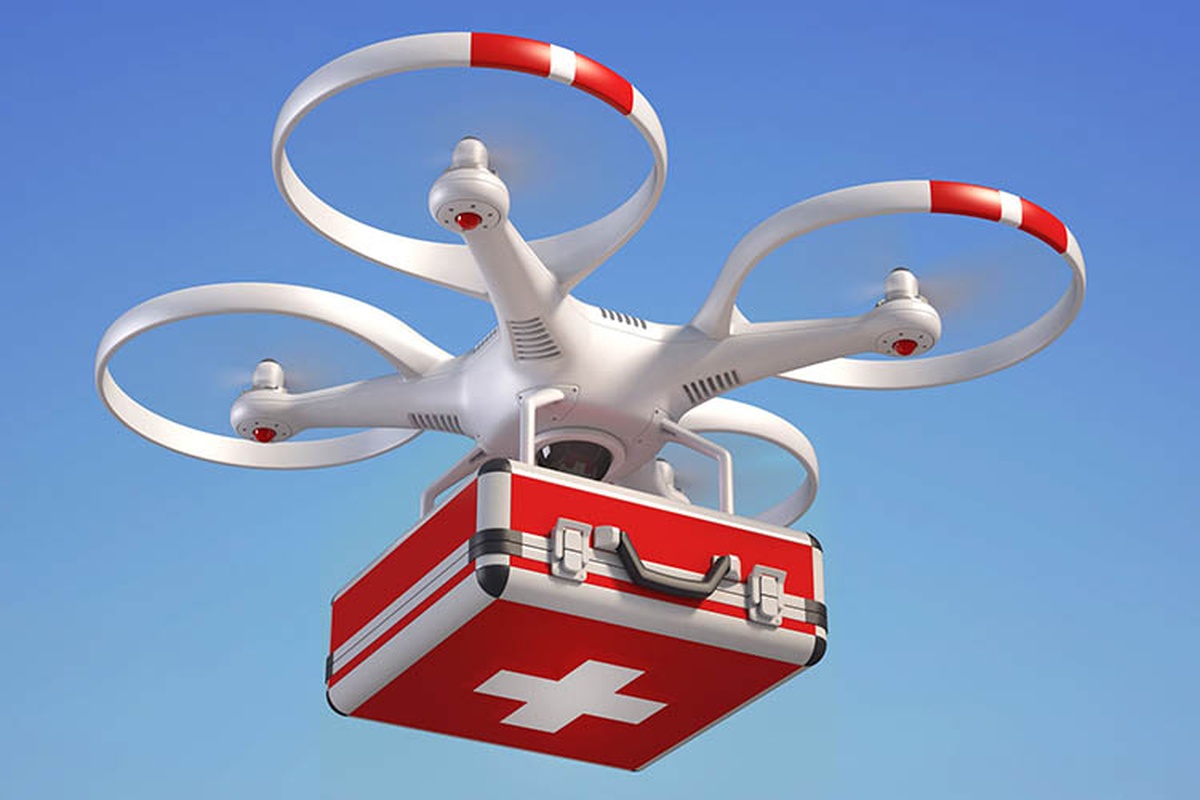 Drone uses for medical service business
In 2016, the Rwandan government hired Zipline to deliver blood, plasma, and platelets from a distribution center that operates in conjunction with 15 drones. The company carries, mainly, blood to populations far from the capital of the country and, according to company data, 20% of the blood supply outside the capital moves through its drones.
This year, Zipline came to manufacture formula 1 of the drones. The aircraft of the US Company reaches 128 km / h and can carry two kilos of weight inside. An improvement that will allow to go from 50 deliveries per day to about 500.
Zipline program is not the only program running; Flirtey Inc. performs the same service, but in this case, in the United States. The company is able to deliver medicines to areas of difficult access in North American territory.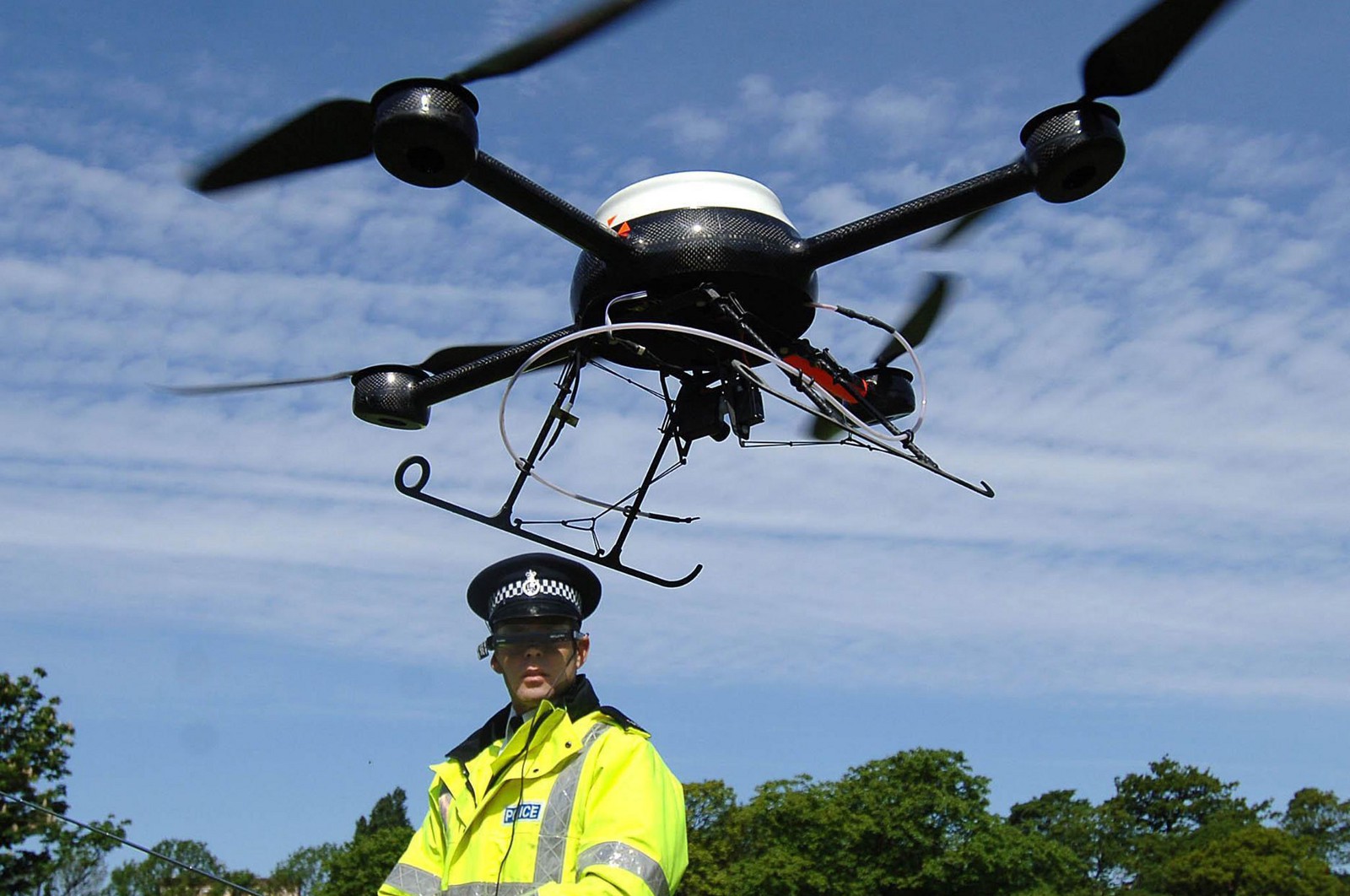 Security is the key
The United States has proven the advantages of drone uses for business can bring in all areas of society. The country's police will incorporate drone patrols into their services that will be responsible for recording a crime scene after receiving a warning to the country's emergency telephone number.
The pilot project has been launched in Kentucky where a team of seven officers takes care of these aircraft so that in a few minutes it arrives at the crime scene. When they arrive in the area they will take photos and videos to discover possible suspects or witnesses.
The boom of the drones is confirmed by the data of the State Aviation Safety Agency. In Europe, there are already more than 19,400 registered professional operators. In Spain, this summer the figure of drones already exceeded 3,400 devices and most are used for the surveillance of agriculture.