Although it can be easy to assume that Christmas decorations automatically breach health and safety regulations, this simply isn't the case.

In fact, the Health and Safety Executive has stated that workspaces can be decorated with trees, baubles, tinsel, lights and more, provided that the obvious health and safety precautions have been taken.
So, clearly employers will need to pay attention to the potential risks that decorations could pose. However, with a comprehensive risk assessment, there is no reason why the Christmas festivities can't make it into the office so you won't need to practise your Scrooge voice every time your team asks about bringing the holiday cheer into the workplace.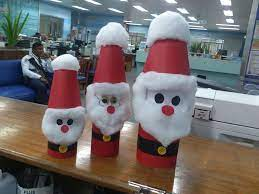 The argument for allowing Christmas decorations in the office
With many employers and employees spending a significant amount of time in the office during the run-up to Christmas, allowing decorations can effectively boost morale and impact productivity.
It's also possible to infuse a bit of healthy competition into the workplace by encouraging employees to get creative with their workspaces, provided that you have published a clear set of guidelines so that everyone is on the same page when it comes to adhering to health and safety rules.
Decorating for the festive season can work well to bring team members together, encourage cooperation and help to ensure that everyone feels included. You could even go so far as to assign different teams a different part of the office to decorate and take votes on which team has brought the most festive cheer and joy into the workplace.
Things to be mindful of when decorating the office for Christmas
On that last point, however, it is absolutely imperative to be mindful that there are likely members of your team who don't celebrate Christmas. To avoid any issues of discrimination, it is essential to ensure that all decorations that make it into the office are not offensive.
Those who don't celebrate this holiday should never be made to feel excluded, so getting creative with some of the activities and decorating guidelines you provide will always be welcome.
If employees do feel excluded by an employer's behaviour and no steps are taken to sufficiently investigate this type of discrimination, there could be grounds for a constructive dismissal claim. More information on the differences between constructive and regular dismissal can be found here www.employmentlawfriend.co.uk/constructive-dismissal.
Be guided by common sense
There is clearly a level of common sense here that will help employers to set out the dos and don'ts of office holiday decorations. Think about it this way: if you can't picture a decoration in your Grandparents' home during the holidays, then it shouldn't make it through the front door of the office.
Steps should also be taken to ensure that no decorations are a fire or trip hazard risk, and that all small decorations are kept firmly out of the reach of any children and office pets.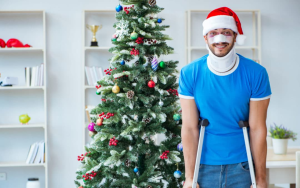 If your workplace works on a desk hopping system and offers hybrid working, you might need to get even more creative with your office decorations. Your team could work together to decorate each desk with a different theme or you could opt to keep things simple by encouraging everyone to collectively share in the enjoyment that an advent calendar can bring.